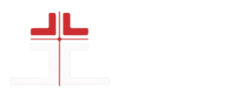 Keep in Touch
Current Events
Golden Years Fund
Alumni Spotlight
Thrivent Giving
Keep in Touch
Have a special announcement? Want to reach out to former classmates at Martin Luther School? Maybe your class is having a milestone class reunion (or just an annual one)!
Drop us a line by filling out this handy online form below, as completely as possible. Someone will contact you shortly. Thank you!
Current Events
Current Activities, Events & Programs
Golden Years Fund
One of the greatest needs for Martin Luther School is scholarship support. The cost of providing a superior Christian education in the greatest city in the world continues to rise, too often far past the point of affordability for our working families.
During our school's early years (the 1960s through the 1980s), students benefited greatly from the solid financial support received from our Lutheran churches and families.
Unfortunately, as the strength of our Lutheran congregations has declined, so has their support.
In response to this decline in support, the creation of The Golden Years Scholarship Fund was established and announced in 2018 during the Golden Years Reunion.
Here's How Your Support will Help:
This fund provides financial support to families who have chosen Martin Luther School for their child's/children's Middle School & High School education.
Additionally, it will be a source of funding for specific needs within our classrooms.
We have been abundantly blessed in the past and need to plan aggressively for the future.
We invite you to partner with us.
Your participation and support of The Golden Years Scholarship Fund are needed and appreciated.
Click below to make a donation.
Alumni Spotlight
What is our Alumni doing?
Walter Marable 
Class of 1984
Controller – OneWall Communities
Steven Espaillat
Class of 2012
Senior HR Data & Compliance Analyst
Our November Alumni Spotlight is a beautiful story of two Alumni who graduated 28 years apart but were brought together by Martin Luther School. Walter and Steven met in the Fall of 2008 through the Student Sponsored Program (SSP), and Walter was Steven's mentor.
Walter Marable graduated from MLS in 1984 and became an accountant for two of the largest commercial real estate owners and developers in NYC, Forest City Ratner and SL Green Realty. He is currently the Controller for OneWall Communities, an investor in residential communities located throughout the northeast region of the United States. Steven graduated from MLS in 2012 and attended St. John's University, majoring in Finance. After graduating, he worked at TC Electric in their Accounting Department. In October 2021, he left to join his current employer, IPG. Steven's most significant professional accomplishment was taking over the accounting department after only being employed for seven months. He persevered and exceeded everyone's expectations, even his own. 
When Walter was asked about his experience at MLS, he stated, "I transferred from Fork Union Military Academy to attended MLS for my junior/senior year of high school. From day one, I felt at home. Years later, my classmate Eric Bellamy told me he was assigned the duty of making me feel acclimated to my new school. It was a seamless transition. I met lifelong friends in Neil Wilson and Kevin Weekes, to name a few. I would later attend Syracuse University with my MLS classmate Sloane James. I was a good student and MVP of the Cross Country and Basketball teams. Those were fun times, and we made a lot of great memories. Shout out to my coaches, Paul Salerni and Carlos Gonzalez. MLS prepared me well for my next chapter, which was college. I earned two bachelor's degrees, majoring in Economics and Accounting." When Steven was asked about his experience at MLS, he stated, "I would summarize my MLHS experience as very positive. I had a great time in my HS tenure and made lifelong friends with whom I still keep in close contact."
Walter was influenced by faculty members Mr. Paul Salerno, English Teacher, and Ken Bucholtz, Math teacher. They were also both his coaches. Steven was most influenced by Walter, which is why their story is so inspiring. Steven states, "I am forever appreciative of everything Walter has done for me. He is the caliber of man and professional I have always aspired to become. I am very proud to say that I used his guidance as a significant factor in my adolescence to achieve all goals I had set for myself. I feel very blessed to have met and had him as a pillar in my life. My favorite part of our relationship is that our bond did not end when my HS career did. We have always kept in contact regarding everything spanning from sports, work, and family for 14 years and counting. I am most glad that he was not only my mentor but a tremendous friend with an everlasting impact on me. That is something that holds today and always will!" 
Walter shared that his best memory from MLS was finishing top ten in a regional cross-country meet at Van Cortland Park. He has run races in the park since then through the New York Road Runner's Club. It always reminds him of that very proud moment. Steven shared that his best memory was the Walkathon his Sophomore year. Due to the inclement weather, the student body walked in the gym and had a DJ. It was a great memory that, until this day, he and his friends still talk about! As an Alum of MLS, Walter advised the student body to "Keep in mind that your years of HS help prepare you for college and beyond. Get involved with extracurricular activities such as sports and clubs. And don't forget to make friends and have fun." Steven's advice to MLS students is, "Focus, work hard, but at the same time, make sure to make time to have fun! You need a healthy balance of hard work and leisure to enjoy every step of your journey!"
Thrivent Giving
Are you an eligible Thrivent Financial member with Choice Dollars® to direct? What are you waiting for? Charitable grant funding through Thrivent Choice® can make an impact and strengthen our community. By directing Choice Dollars to Martin Luther School, you can help us fulfill our mission of educating young minds to succeed as God's people in this world.
Here's What You Need to Do:
To direct Choice Dollars …
Go to Thrivent.com/thriventchoice
OR …
Call (800)-847-4836 and say "Thrivent Choice" after the prompt.
Be part of something big—right in your own community. Thank you for your support and for always keeping MLS in your prayers.