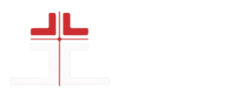 Make a donation
Special Events
Estate Planning
New Initiative
Golden Years Fund
Make a donation
Special Events
Estate Planning
A will or trust (also called an estate plan) is a legal document containing instructions as to what will be done with one's money and property after one's death. Martin Luther School has contracted with Craig Mellendorf of SFC Estate Coaching to assist families in exploring the ways toward creating a will or trust. Craig educates and mentors you to the purpose of becoming "Attorney Ready" with a plan and afterward places you in contact with a lawyer to execute your will/home arrangement, or trust.
Most individuals/families in the United States don't have a current will. Despite the fact that many contribute financially to helping individuals and associations they care about while alive, it is left to risk where their assets will go after they pass on. Setting up a will guarantees their inheritance goes to their ideal spots… to individuals and associations they care about. What more noteworthy blessing would you be able to give the loyal allies of your association than to assist them with guaranteeing their heritage goes toward what they were enthusiastic about while alive? However, having a will is something other than guaranteeing a heritage past down to the future. With a will, a family can mourn in the wake of losing a friend or family member instead of stressing over who gets what… a will can be perhaps the most cherished thing you can accomplish for a family. Craig works with organizations to assist individuals or families they are associated with to securely guarantee their heritage blessings go where they need desire them to go.
To The People You Care About
To The Causes You Care About
To The Government
Your money will only go to one of these three places after you die: On the off chance that you don't have a will or haven't refreshed yours in some time, Craig Mellendorf of SFC Estate Coaching will assist you with understanding your alternatives. These one-on-one training meetings are free, educational, and completely confidential. He is there to help you make your arrangements a reality. The underlying gathering is 60 minutes, with a subsequent gathering of 30-45 minutes. For the wellbeing of all, these are at present being offered for all intents and purposes from the solace of your own home.
The assistance is:

Complimentary for Individuals/Families from the MLS Family – The only cost is between the attorney and family (Discounts may apply).
Confidential – All details are kept private between the family and the Estate Coach.
Educational – Families will learn about the various options they have available through their estate plan.
"Attorney Ready" – The Estate Coach will begin the process with your attorney to make sure your estate plan is completed as per your desires.
The Estate Coach will work with your Professional Advisors (Attorneys, Financial Planners, Accountants, Tax Advisors) and not in place of them.
To protect families, all appointments will be done via Zoom, with appointment dates. Now is the perfect time to sit down with a certified professional to guide you, start your process, or revise your current will.
HEAR FROM THE CEO OF SFC ESTATE COACHING!
New Initiative
Individualized Supportive Focused Attention One Student at a Time
Golden Years Fund