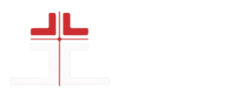 Make a donation
Summer Newsletter
Special Events
Estate Planning
New Initiative
Golden Years Fund
Success Center
Make a donation
Your Support Means So Much To Us.
The convenience of donating when you want, how you want… Online giving is a valuable tool, and Martin Luther School is excited to offer online and email donation options. Click above to get started!
In Person, By Phone, or BY Requests
We understand the importance of personal connections. That's why we welcome you to visit us today, to talk about connections and how we can work together to grow Martin Luther School.
Contact the Director of Development & Alumni Relations at 718-381-3725 to set up a one-on-one meeting.
We love mail! Please send your charitable donation for Martin Luther School to the address on the left.

				
					Martin Luther School
Attn: Jillian Michaelson
60-02 Maspeth Avenue
Maspeth, NY 11378
				
			
Summer Newsletter
Special Events
Estate Planning
A will or trust (also called an estate plan) is a legal document containing instructions as to what will be done with one's money and property after one's death. Martin Luther School has contracted with Craig Mellendorf of SFC Estate Coaching to assist families in exploring the ways toward creating a will or trust. Craig educates and mentors you to the purpose of becoming "Attorney Ready" with a plan and afterward places you in contact with a lawyer to execute your will/home arrangement, or trust.
Most individuals/families in the United States don't have a current will. Despite the fact that many contribute financially to helping individuals and associations they care about while alive, it is left to risk where their assets will go after they pass on. Setting up a will guarantees their inheritance goes to their ideal spots… to individuals and associations they care about. What more noteworthy blessing would you be able to give the loyal allies of your association than to assist them with guaranteeing their heritage goes toward what they were enthusiastic about while alive? However, having a will is something other than guaranteeing a heritage past down to the future. With a will, a family can mourn in the wake of losing a friend or family member instead of stressing over who gets what… a will can be perhaps the most cherished thing you can accomplish for a family. Craig works with organizations to assist individuals or families they are associated with to securely guarantee their heritage blessings go where they need desire them to go.
To The People You Care About
To The Causes You Care About
To The Government
Your money will only go to one of these three places after you die: On the off chance that you don't have a will or haven't refreshed yours in some time, Craig Mellendorf of SFC Estate Coaching will assist you with understanding your alternatives. These one-on-one training meetings are free, educational, and completely confidential. He is there to help you make your arrangements a reality. The underlying gathering is 60 minutes, with a subsequent gathering of 30-45 minutes. For the wellbeing of all, these are at present being offered for all intents and purposes from the solace of your own home.
The assistance is:

Complimentary for Individuals/Families from the MLS Family – The only cost is between the attorney and family (Discounts may apply).
Confidential – All details are kept private between the family and the Estate Coach.
Educational – Families will learn about the various options they have available through their estate plan.
"Attorney Ready" – The Estate Coach will begin the process with your attorney to make sure your estate plan is completed as per your desires.
The Estate Coach will work with your Professional Advisors (Attorneys, Financial Planners, Accountants, Tax Advisors) and not in place of them.
To protect families, all appointments will be done via Zoom, with appointment dates. Now is the perfect time to sit down with a certified professional to guide you, start your process, or revise your current will.
HEAR FROM THE CEO OF SFC ESTATE COACHING!
New Initiative
Individualized Supportive Focused Attention One Student at a Time
Golden Years Fund
One of the greatest needs for Martin Luther School is scholarship support. The cost of providing a superior Christian education in the greatest city in the world continues to rise, too often far past the point of affordability for our working families.
During our school's early years (the 1960s through the 1980s), students benefited greatly from the solid financial support received from our Lutheran churches and families.
Unfortunately, as the strength of our Lutheran congregations has declined, so has their support.
In response to this decline in support, the creation of The Golden Years Scholarship Fund was established and announced in 2018 during the Golden Years Reunion.
Here's How Your Support will Help:
This fund provides financial support to families who have chosen Martin Luther School for their child's/children's Middle School & High School education.
Additionally, it will be a source of funding for specific needs within our classrooms.
We have been abundantly blessed in the past and need to plan aggressively for the future.
We invite you to partner with us.
Your participation and support of The Golden Years Scholarship Fund are needed and appreciated.
Click below to make a donation.
Success Center
Are you an eligible Thrivent Financial member with Choice Dollars® to direct? What are you waiting for? Charitable grant funding through Thrivent Choice® can make an impact and strengthen our community. By directing Choice Dollars to Martin Luther School, you can help us fulfill our mission of educating young minds to succeed as God's people in this world.
Here's What You Need to Do:
To direct Choice Dollars …
Go to Thrivent.com/thriventchoice
OR …
Call (800)-847-4836 and say "Thrivent Choice" after the prompt.
Be part of something big—right in your own community. Thank you for your support and for always keeping MLS in your prayers.